SCC CONFIRMED PRESTIGE AFTER A YEAR OF WINNING
21/01/2020
In 2020, SCC will focus all efforts to rise to leading position of real estate investor and developer in Ho Chi Minh City and Vietnam in general, maintaining in top 10 of High-end real estate market segment in Vietnam.
Milestones of growth at the age of 20 of "Best Developer 2019"
Over a 20-year journey of construction and development, SCC Company has become the leading real estate developer in Vietnam. Along with the dramatic increase in both quality and quantity of the real estate market in the past decade, SCC has affirmed its role as a real estate developer, contributing to the development potential of the economy.
After 20 years of contribution and creation of new and different values ​​for the Vietnamese real estate market, SCC has been honored to become the owner of many prestigious titles, and most recently were two major awards "Best Developer 2019" and "Green Award 2019" at the Vietnam Property Awards 2019.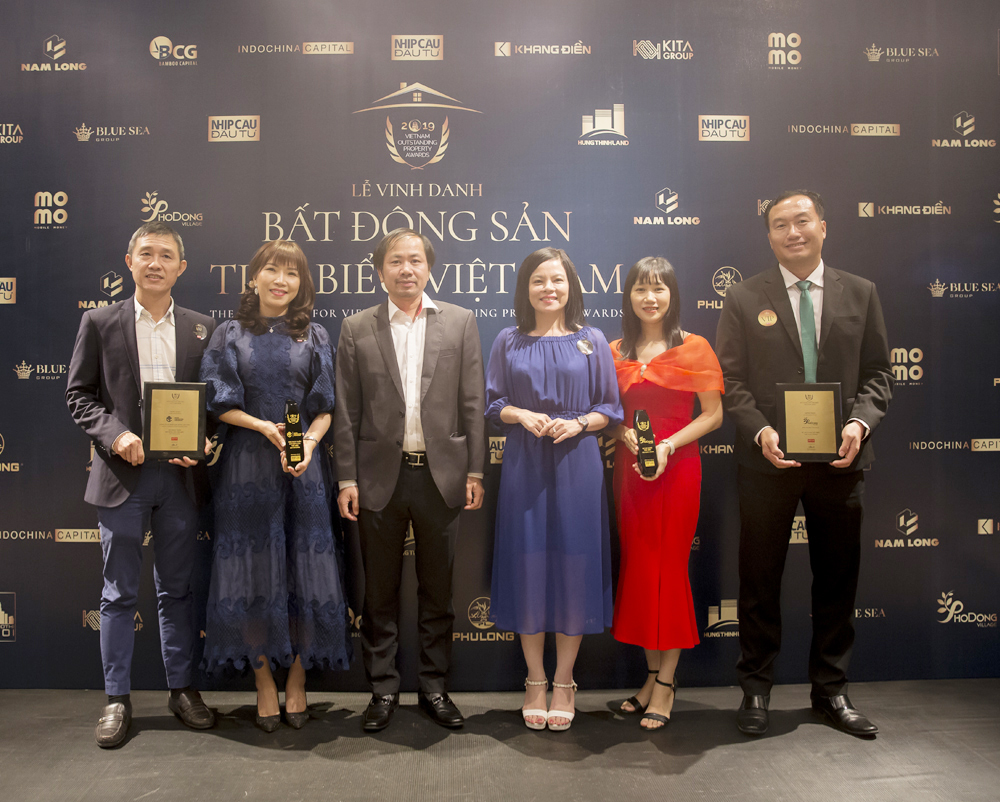 At the age of 20, SCC has just been awarded two major awards "Best Developer 2019" and "Green Award 2019" at the Vietnam Property Awards 2019.
Community responsibility is associated with the assertion of prestige and quality
With 4 core values, "RESPONSIBILITY – QUALITY – CREATIVITY – PRESTIGE" in business activities, as well as showing social responsibility, SCC steadily develops, focuses on the main goal and always tries to fulfill commitments to customers on the quality of construction and handover schedule to always meet customer's expectations.
The guideline of SCC has always prioritized the area development for green space, building and affirming the strength of PhoDong Village Model Urban Area, worthy of the big award "Green Award 2019". With a construction density of only 24.09%, PhoDong Village is fully invested with high-class facilities on a large scale up to more than 41 hectares. At the same time, attention is paid to architectural design that is both luxurious and optimized to harmonize with natural light and air, improving the quality of life. In addition, the utility at PhoDong Village also addresses the human values ​​with the first international standard healthcare area for the elderly in Vietnam.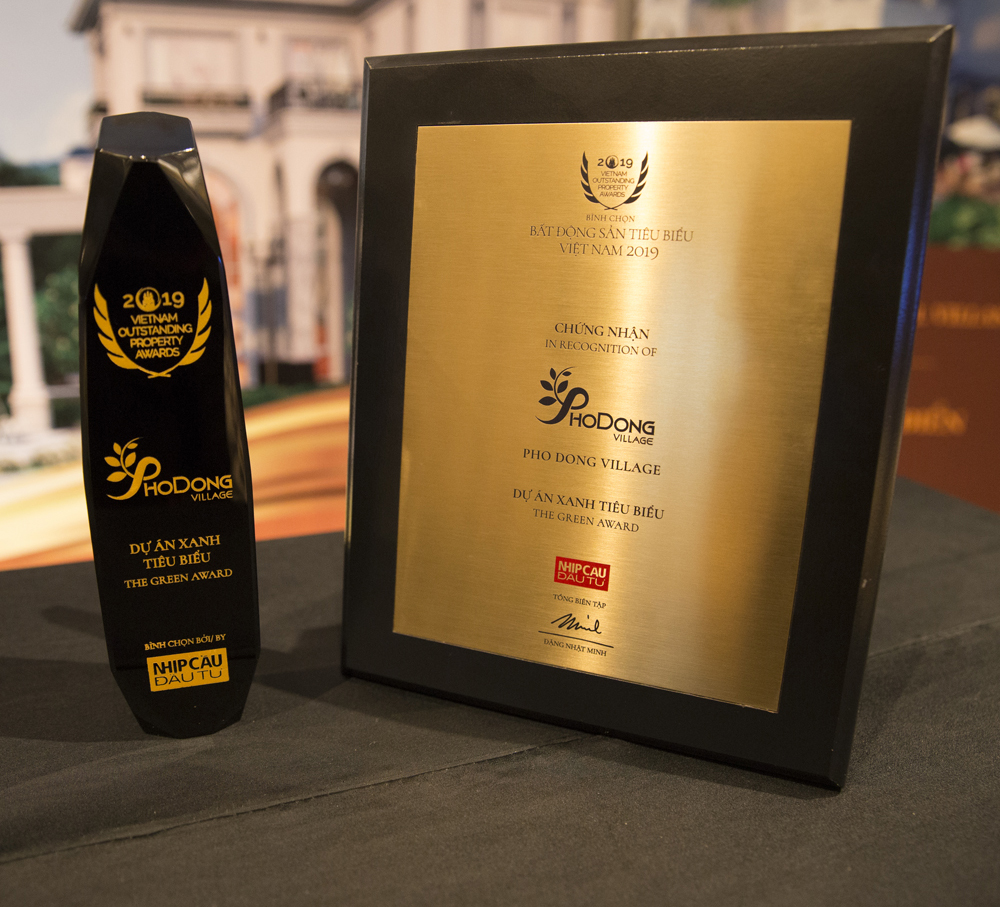 PhoDong Village model urban area has just been awarded the "Green Award" award at the Vietnam Property Awards 2019.
Not only providing a fresh and comfortable living environment, SCC also regularly organizes many community programs to create cohesion and promote the sports spirit of residents such as elderly festival "Live happily – Live well", the program "Experience Green Yoga with PhoDong Village" … Especially, the festivals such as Mid-Autumn Festival "Full Moon of Union Members", "Welcoming the Lunar New Year with PhoDong Village", Vu Lan "Wish from Love", Spring Festival "Reunions for the New Year ", Spring Flower Street … all help create a happy, dynamic and civilized community.
Besides community responsibility in PhoDong Village urban area, SCC also conducts many charitable programs to show community's social responsibility such as care programs for the elderly, build bridges for disadvantaged areas in Northern provinces, donating to Sang Ma Sao Secondary School, charity program in Binh Dinh province, etc.
The coming expectation
About 10 years ago, SCC's strategy developed in width with many projects spread across the country. However, experiencing ups and downs, SCC has restructured and changed its strategy in depth in recent years, focusing on developing key projects and divesting from companies and projects which have ineffective, strengthening corporate governance efficiency… In the coming time, SCC will strive its best to become the leading real estate investor and developer in Ho Chi Minh City in particular and in Vietnam in general, keeping the Top 10 position in High-end segment in Vietnam real estate market through a sustainable development strategy, based on a series of competitive advantages: prime location, transparent legal, strong finance, experienced employees.
In the resort real estate business, SCC is developing one hotel project and two resort projects of international 4-star standard with its own brand, taking service quality to the forefront. SCC will try continuously to build this segment into a development chain in the Southern provinces of Vietnam.
The direction of SCC next time is to catch up with the digital age, build intelligent urban areas, smart buildings, and apply new materials – environmentally friendly materials to projects. At the same time, SCC will maintain and always do projects with clear legislation, continue the policy to always keep the commitment to customers on quality, progress and delivery time. That is also the strategy that all SCC employees unanimously agree to.
On the occasion of the New Year (year of the Rat), SCC would like to wish our customers, partners, and your family with a new year full of Healthy – Prosperity – Happiness – Success. SCC will continue to strive to improve the quality and meet all customer expectations.
SCC.