SCC COMPANY CONTRIBUTED CAPITAL WITH VUNG TAU INVESTMENT GROUP JOINT STOCK COMPANY OF THE NEW URBAN AREA SOUTHWARD VUNG TAU PROJECT
24/05/2021
The People's Committee of Ba Ria – Vung Tau province has approved the Investor Selection Plan for the New Urban Area Southward Vung Tau Project and issued a decision approving the joint venture of Saigon Telecommunications Technology Joint Stock Company – Saigon Construction Corporation (SCC) – Kinh Bac Urban Development Corporation (Saigontel – SCC – KBC) to implement this project.
New Urban Area Southward Vung Tau is a new urban area project built synchronously in terms of technical infrastructure, system of public service works and houses for business exploitation, with a total usable area of 69.46 hectares serving 12,300 people. The location of the project is in Ward 10 and Ward 11, Vung Tau City. The total initial investment, with the estimated cost of compensation for site clearance, is VND 4,620 billion.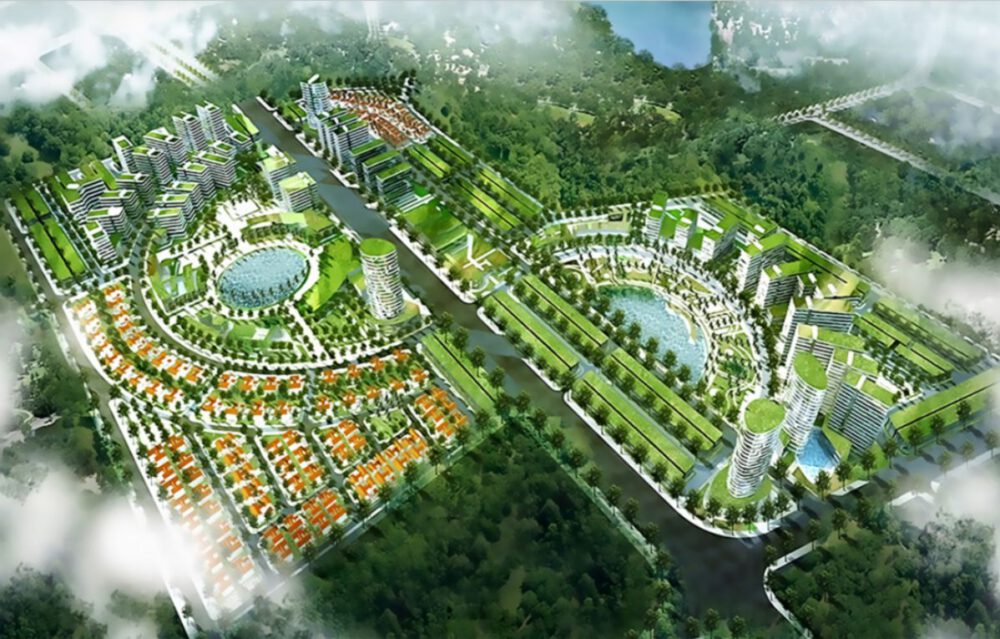 The stated goal of the New Urban Area Southward Vung Tau project is to plan the construction of adjacent houses, villas, apartments for sale, and a commercial center with modern architecture which is synchronous social infrastructure and technical infrastructure to meet the needs of people in the area. At the same time, it serves as a basis for developing technical infrastructure systems and work items under the project, construction and investment management according to approved regulations.
Saigontel – SCC – KBC joint venture is the investor that has been licensed to invest in the project, conducts business registration under the name of Vung Tau Investment Group Joint Stock Company, abbreviated as Vung Tau Investment Group, charter capital of 1,000 billion VND.
New Urban Area Southward Vung Tau (also known as Vung Tau Petroleum New Urban Area) is well-planned, functionally divided, and the internal infrastructure is fully completed. Especially, the internal road network is distributed in a structured form like a chessboard, creating smooth circulation and simple connection to functional areas.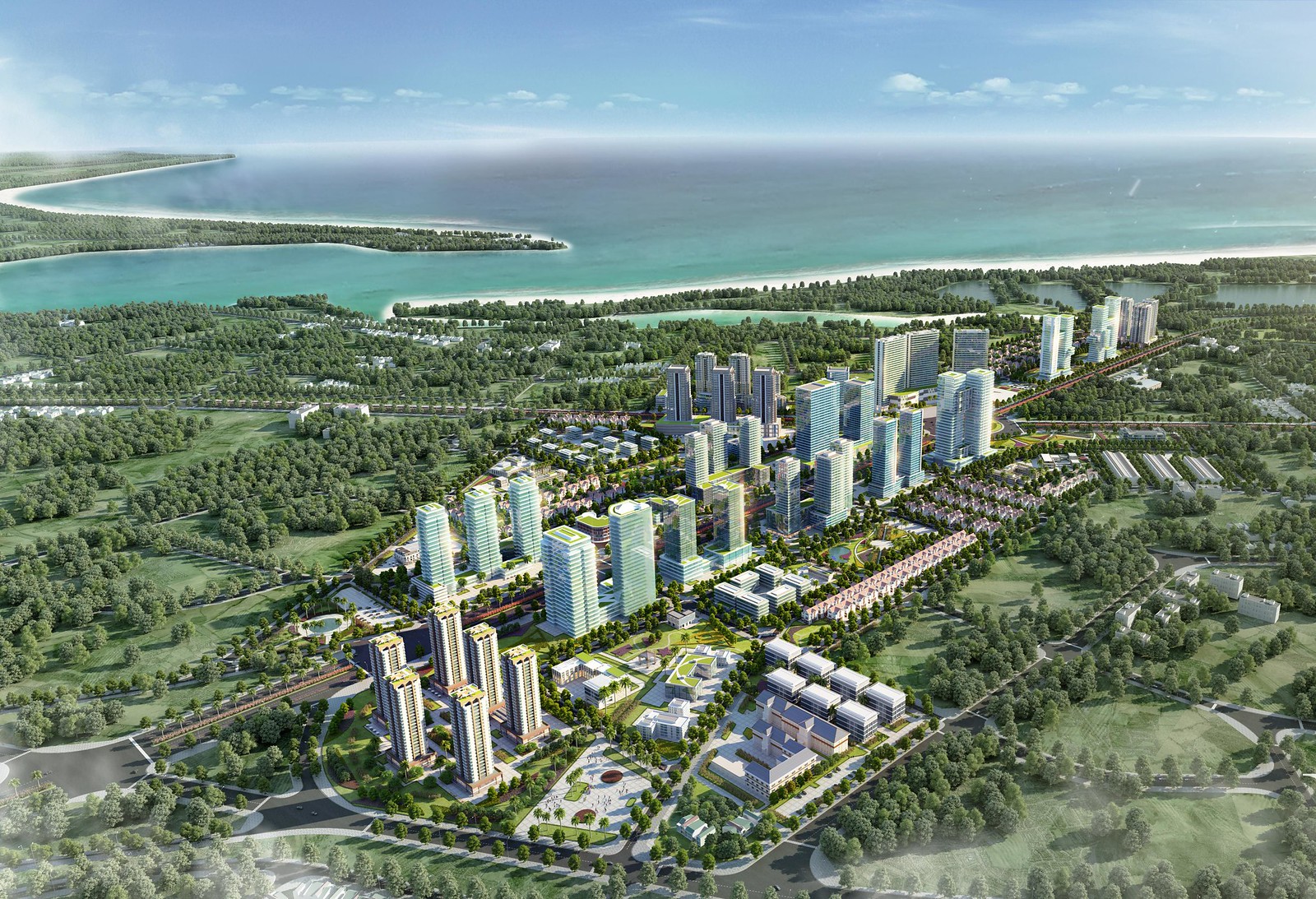 Located right in front of the 51B arterial road – an important road connecting key areas of Vung Tau City, from the Southward Vung Tau project, residents quickly connect to the existing utility chain including full all kinds of facilities such as schools, hospitals, administrative centers, amusement parks, shopping centers… within a radius of 3 kms.
Important traffic infrastructure works around Southward Vung Tau Townhouse:
Bien Hoa – Vung Tau Expressway will remove traffic bottlenecks in the context that the National Highway 51 monorail connecting the locality with neighboring areas has been overloaded.
Long Thanh – Dau Giay Expressway is put into operation, the number of tourists flocking to Ba Ria-Vung Tau is increasing day by day.
System of industrial parks with billion-dollar projects that have been and are being implemented.
The typical large seaports, such as Cai Mep – Thi Vai international port cluster located at the gateway of the province – Phu My town, is the increasingly developed.
The Cai Mep – Thi Vai inter-port road to cross Phuoc An bridge (Nhon Trach district, Dong Nai province) is promoted for investment and built in 2020.
Intra-provincial roads: Long Son – Cai Mep road, 991B road – package 37 from National Highway 51 to Mo Nhat bridge (Phu My), Go Gang airport (Vung Tau city), Co Ong airport (Con Dao district).
New Urban Area Southward Vung Tau also offers outstanding utility chains:
Green park area including: tropical flower garden, meditation garden, walking path, central park strip with a width of 50m stretching throughout 1.3km of the project… is like the heart and lung of the urban area. A place for activities to connect with the community, where children can freely play, the elderly to walk, where positive life values are recreated.
Commercial center area: Supermarkets, convenience stores, commercial streets… to meet all shopping needs of the residential community.
Public service area: Kindergarten, school, medical clinic, community area, BBQ area, children's play area, multi-purpose sports area… Where children can go to school, the elderly are taken care of health, where physical training activities such as swimming lessons, playing ball, gym, yoga…
The security system of the whole project is very strict, ensuring 24/24 safety with guard posts, cameras, patrolling security forces.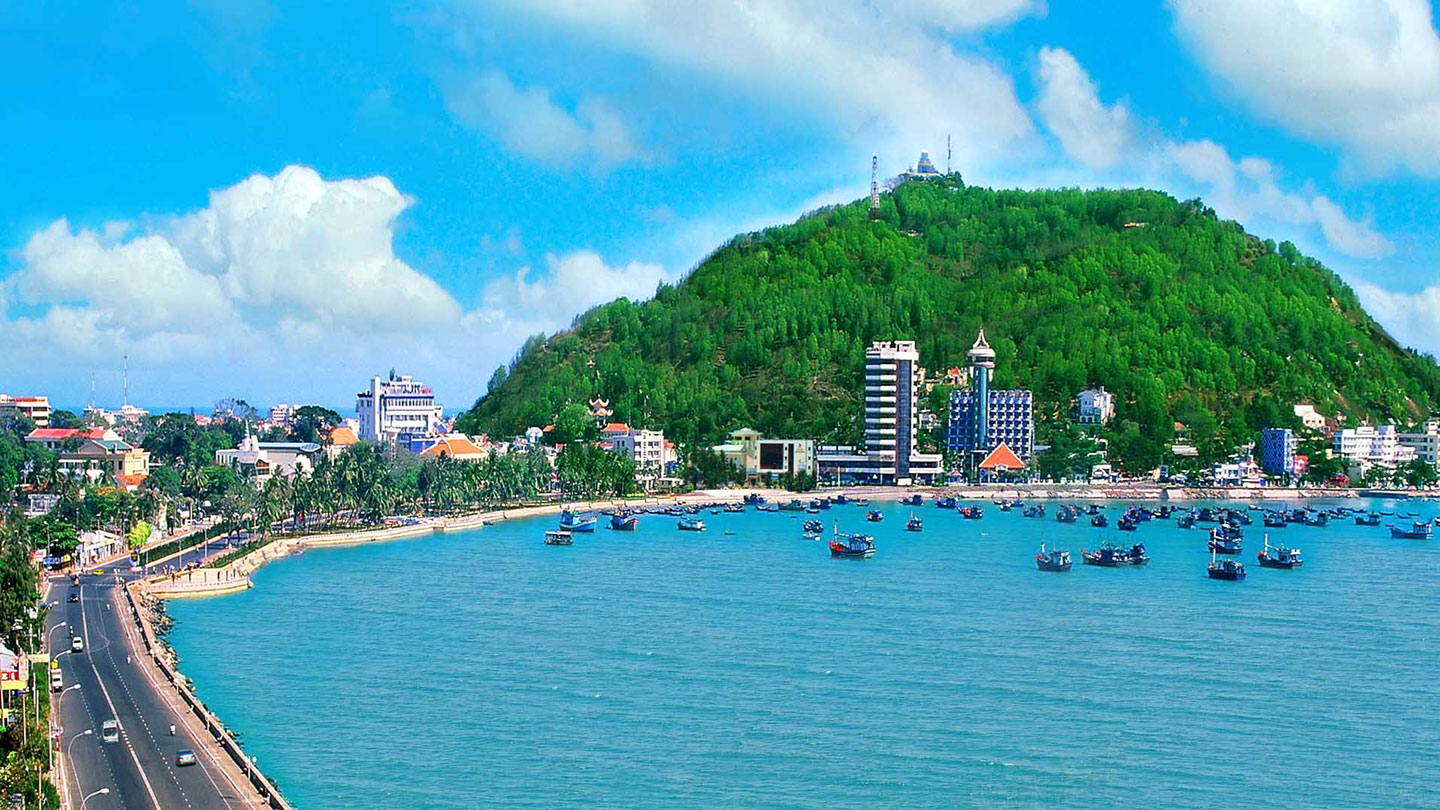 Well-built, well-planned, applying advanced and modern technology, using high-class materials in combination with natural landscapes and large green areas, New Urban Area Nam Vung Tau is expected to become an international stature, contributing to changing the face of the coastal city.
SCC.