SCC BRAND IMPRINTED WITH PRESTIGE, QUALITY AND DISTINCTION
15/01/2020
Saigon Construction Corporation (SCC), set up 20 years ago, has become a leading well-reputed real estate developer in Vietnam. This success is not a windfall but the result of ongoing efforts of all the staff. Mr. Tran Viet Anh, General Director of SCC, shared with the Vietnam Business Forum Magazine about his motivation to lead SCC to success as well as about the SCC's development strategy in the future. 
As a famous and reputable brand in the construction – property industry, SCC has gradually gained trust in the hearts of partners and customers. Is this a great motivation for SCC to obtain best business performance?
Overcoming hardships in early days of operation, SCC has so far affirmed its brand position and continuously expanded its operations with a variety of real estate business: Construction, design and industrial workshop leasing; urban zone and resort development investment in the south. Its typical projects include Saigon Ham Tan Tourist Area  (Lagi – Binh Thuan), 4-star Fleur De Lys Hotel (Quy Nhon City – Binh Dinh); PhoDong Village Urban Area (District 2 – Ho Chi Minh City); Sol Villas Luxury Compound – The "heart" of PhoDong Village Urban Area.
The rich experience, well-established brand reputation and solid financial capacity enable SCC to bring best values ​​and satisfaction to partners and customers and affirm its brand name and position in Vietnam's real estate market. To achieve success, in addition to maintaining the development strategy, adhering to the law, and making constant efforts for self-improvement, SCC also strengthens its brand name and affirms its prestige with a clear, transparent legal commitment, close construction progress, accurate handover schedule, and quick granting of home ownership certificates.
Moreover, in the human resource strategy, SCC always gives top priority to train and develop human resources to form an expert, professional, ethical and enthusiastic force.
In short, these factors are great motivations for SCC to continue best business operations over the past time.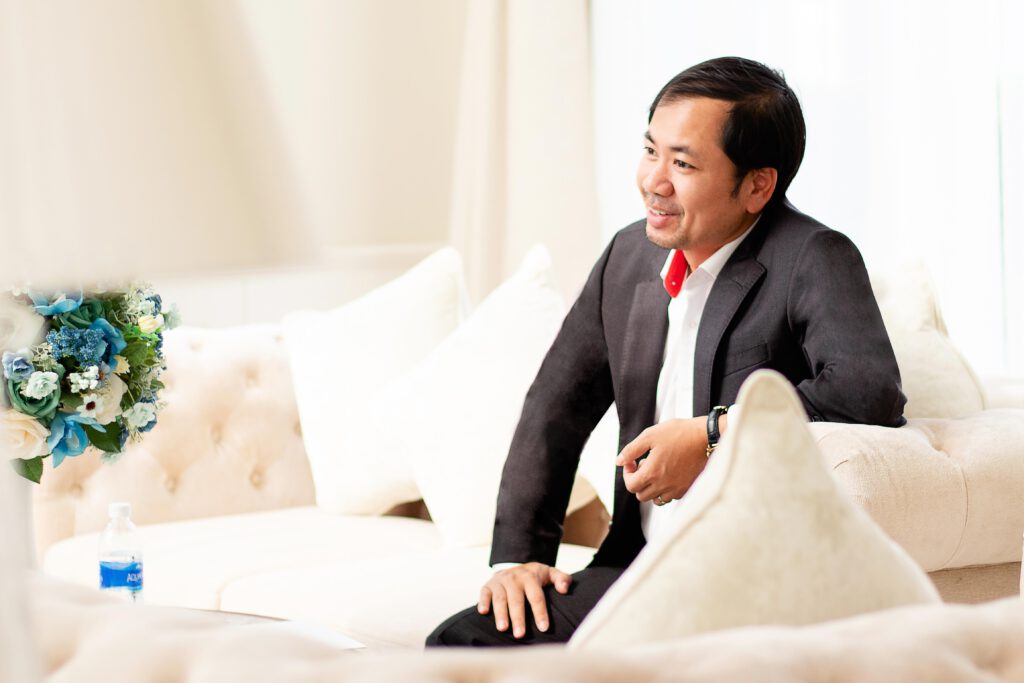 General Director of SCC – Mr. Tran Viet Anh
Your success in property business is linked to the natural residence model, which is considered extremely innovative and leaves a deep impression in the hearts of the community. Could you tell us more about this smart city project as well as its strong ripple effects?
Wealthy families today tend to pay much for living space which combines a high-class lifestyle with top-class utilities and expensive landscape and great green living experiences in a fresh environment. In particular, the "status" of successful people today is not a boastful showoff but expressed subtly, skillfully through their living space. Driven by the need to experience a truly individual lifestyle with the privileges reserved only for the upper class, the rich are particularly interested in glamorous, private villas on the market that meet their criteria and expectations.
Grasping this demand, we continue to improve quality, build separate villas with the most quintessential elements of design, planning, landscape, interiors and exteriors and privileges in private gadgets. An exclusive, detached premier villa is the most exquisite way of showing the owner's class.
Sol Villas – Neoclassical High-end Compound Villas
Infrastructure investment incentive policy has helped the eastern part of Ho Chi Minh City keep leading the real estate market in the past time and become one of the most vibrant areas of the city. As the investor of PhoDong Village Urban Area, what do you think about the market potential in the future, and how have you prepared for this opportunity?
Proportional to the rapid urbanization rate in Vietnam, the domestic real estate market is forecast to have a continued strong growth in the coming time. However, the market shifted to substantive development and directed to practical needs of the dwellers. As property credit continues to be tightened, this will eradicate less capable developers and give the opportunity for capable ones. The credit squeeze will also reduce buying power as buyers find it harder to access capital.
As I mentioned above, with their high status in the society, the upper class does not hesitate to spend a big sum of money to possess a classy residence with supreme utilities, expensive landscapes and a fresh living environment. Driven by the need to experience a truly individual lifestyle with the privileges reserved only for the upper class, the rich are particularly interested in glamorous, private villas on the market that meet their criteria and expectations.
Our upcoming strategy is to fulfill delivery commitment to customers, maintain the prestige of project quality and handover schedule, thus further confirming trust among partners and customers.
Thank you very much!
It is exactly 20 years SCC has been engaged in creating new distinct values ​​for the Vietnamese real estate market. SCC is honored with many prestigious titles and awards such as PhoDong Village – Best Home Project in Southeast Asia 2015; Quality Gold Medal for Vietnamese Constructions and Products; Outstanding Saigon Business Award in 2011; Vietnam Strong Brand in 2010-2012-2013; SCC – Top 50 Leading Brands in Vietnam; Consumer Choice Brand 2016; Top 10 Trusted Brands in 2018; Vietnam Sustainable Business Award 2014 and Well-reputed Brand 2014 endowed by the Global Trade Alliance – GlobalGTA (EU) in collaboration with the Vietnam Enterprise Institute; ISO 9001: 2008 International Quality Management Standards granted by WQA (United Kingdom); and Vietnam Property Awards 2017 presented by PropertyGuru Media Group. These awards of honor are not only a pride but also a motivation for the leadership and the staff of SCC to take firm steps and make deeper marks on the path to the ultimate goal of becoming a top property investor and developer in Ho Chi Minh City in particular and in Vietnam as a whole.
(According to Vietnam Business Forum Magazine)