OWNING SOL VILLAS – GETTING FURNITURE WORTH BILLION
10/12/2019
The promotion program of giving furniture sets worth up to one billion to customers buying villas in Sol Villas high-end compound will last until December 31st , 2019.
The attractiveness from neoclassical architecture
Right from the first days of launch in May 2018, Sol Villas high-end compound quickly gained a high reputation in the market with almost 100% of successful transactions during the sale program.
Sol Villas has won over its customers right from the first sight by its neoclassical architecture with Thierry Van De Wyngaert, a famous architect and the former President of the French Royal Academy of Architecture, as a design consultant. This architecture style is preferred thanks to its standard and sophisticate beauty, the functional perfection and the solutions for adaptation to the climate characteristics of the locality.

Sol Villas high-end compound is deemed as one of the rare zones that display the true values of neoclassical architecture – a trend-leading architecture style favored by the high class all over the world. Sol Villas' luxurious and classy features as well as the gentleness and sophistication have reached the hearts of many customers who are in search of worthy living spaces.
Impressive utility system
On the day of handing over the villas on October 26th, 2019, many customers were extremely satisfied with the available architectural style, living environment and utilities in Sol Villas compound. Ms. Tran Thi My Chau in District 8 said: "I chose to buy Sol Villas because I prefer private and quiet compound. What I love about this place is the ideal living environment that is really very beneficial for my child. My child will have a wide-open space, lots of trees with a variety of activities such as swimming, basketball, soccer, etc. Thanks to the safety and the 24/7 security system, when my husband and I are away, we will be relieved because our child is safe."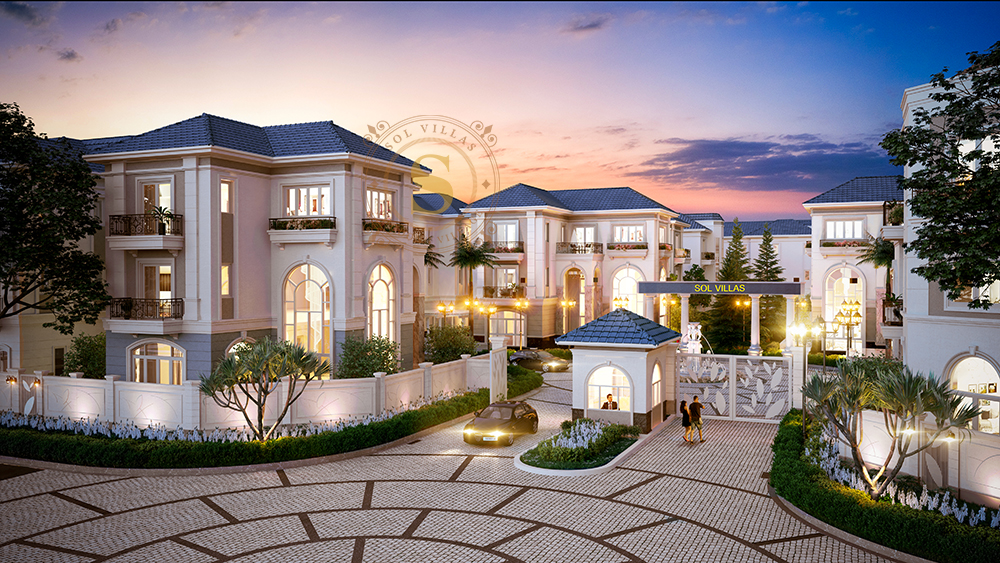 Additionally, Sol Villas' prestigious residents also have the privilege to use the internal facilities such as private pool, bar, outdoor BBQ zone, a 2km riverbank park and external utilities of PhoDong Village urban area. The developer – Saigon Construction Corporation (SCC) has invested huge capital to build a system of 4-star facilities to meet the entertainment, relaxation and entertainment needs of the residents, such as the central park, satellite parks, multi-purpose sports ground, swimming pool, gym, steam room, clubhouse, kid room, nursing home, international schools, supermarkets, September café, etc.
At the same time, the developer also focuses on green space, developing urban landscapes with 17 beautiful kinds of flowers planted along the 24 internal roads and large trees to create shades, clearing the distance between the nature and the lives of the residents.
Nothing is more wonderful than, after a working day, walking your way into the villa compound and leaving all the noisy and bustling air behind, entering a space of peace, freshness and green, and enjoying complete relaxation.
Golden location in District 2
Besides the above-mentioned advantages, Sol Villas also lies at a prime location in the administrative center of District 2, only 10 to 15 minutes away from District 1, 3, 7, 9 and the surrounding areas such as Thu Thiem new urban area; Long Thanh – Dau Giay Expressway; Long Thanh International Airport; Mega Market, Big C, Parkson; Rach Chiec Sports Complex; central square and the largest riverbank park in Vietnam; District 2, FV, Tam Duc Hospitals; public and international schools such as Saigon Star, AIS, SIU, etc. Besides, Sol Villas will also enjoy the wave of infrastructure development, with many projects in the East Saigon area under implementation that will push Sol Villas to a higher level.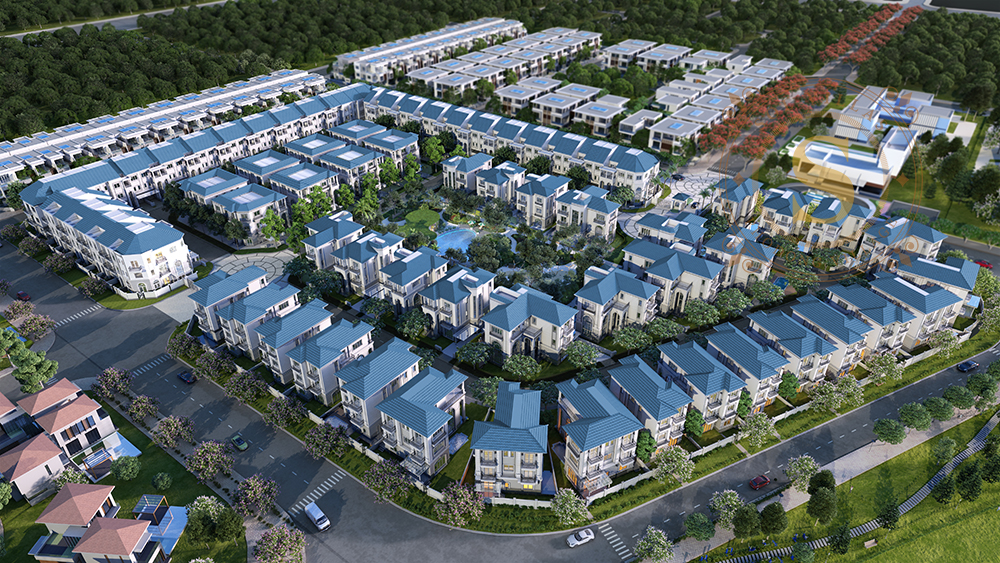 On-schedule handover
Sol Villas high-end compound, with its on-schedule handover time, legal transparency, commitment to grant the certificate of ownership by schedule and numerous outstanding utilities for an upscale, classy living space, will give its residents the wonderful experiences of the royal, joyful and prosperous lives.
Attractive promotion program
Recently, on November 23rd , the developer SCC has organized a ceremony to launch the sale of the Sol Villas with the best locations, along with a promotion program of giving furniture sets worth up to 1 billion VND to customers buying Sol Villas. The program will last until December 31st , 2019.
Trung Nghia
According to Investment Bridge