[JOURNEY OF LOVE – After 5 Days to Relief Floods in the Central region]
28/10/2020
After 5 days and nights with "Journey of Love", the relief team of Charity Club Warm With Love has completed giving relief gifts to poor households in 12 communes of 3 "flood navel" provinces, Thua Thien Hue, Quang Tri, Quang Binh.

During the trip to each region, each locality, with many deep flooded and isolated places, there were places signaling emergency, the team tried to manage the schedule to be able to provide relief gifts in time and maximum of the cases that can be reached. In addition to 1,300 poor households in the list previously provided by 12 commune governments, Charity Club Warm With Love visited and gave relief gifts to more households, visiting Le Thuy district – a call for help outside of the calendar submitted. The number of relief gifts increased than originally expected of the club, along with the hourly and daily increase in contributions and supports of the following people, golden hearts, and sponsors who have always watched and accompanied and support the club. Summarizing the number of relief gifts delivered in the journey is 1,839 relief gifts (of which gifts are distributed to isolated poor households, lonely circumstances can not reach the rescue gathering point, other unhappy lives in Trieu Long commune: 17 packages, Cam Thuy 200 packages, Minh Hoa commune 100 packages, Tan Hoa commune 97 packages, and Thuong Hoa commune 125 packages). The total amount raised by the end of October 23 that the club sums up is 590,332,000 VND.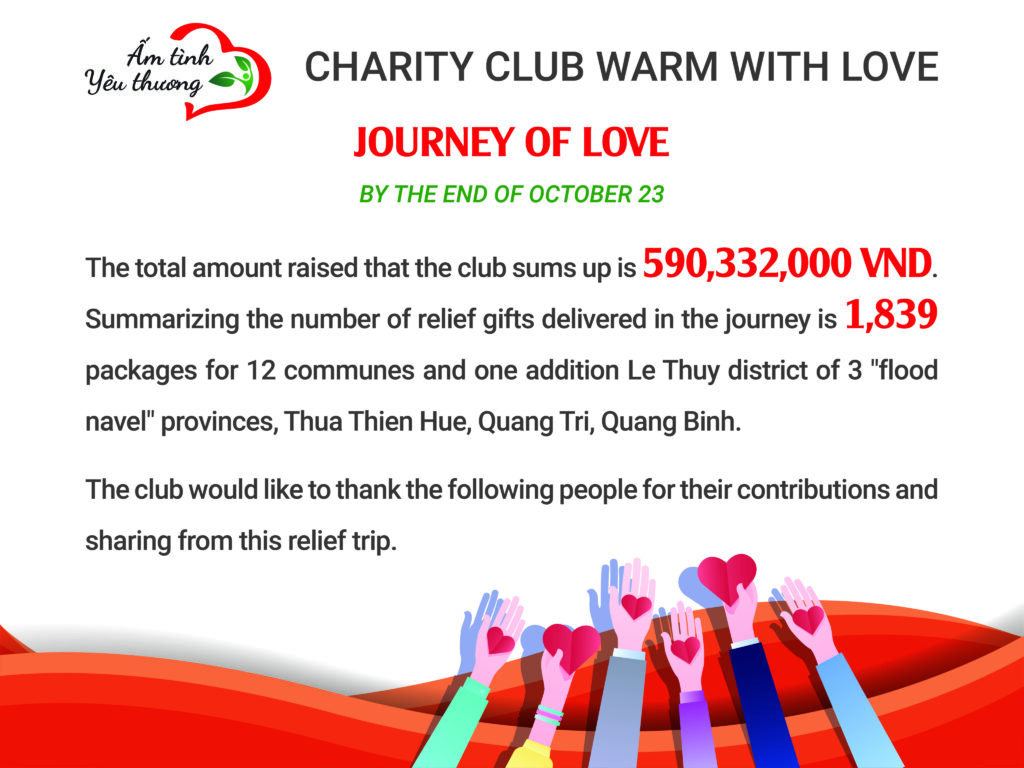 During the journey to move, the club received enthusiastic support, guidance, and help from members of the Standing Committee, local officials. And also received sincere thanks from the leaders, as well as the deep gratitude of the relatives. Mr. Le Quy Duc, Secretary of the Party Committee, Chairman of Hai Truong Commune People's Council shared: "Thank Charity Club Warm With Love for giving relief gifts to flood victims. For Hai Truong commune, during the last flood, over 1,300 households were flooded, people suffered heavy losses in property, livestock, and houses collapsed … surely in the coming time, there will be a shortage of economy. We sincerely hope all golden hearts will continue to support people in this year's natural disaster. "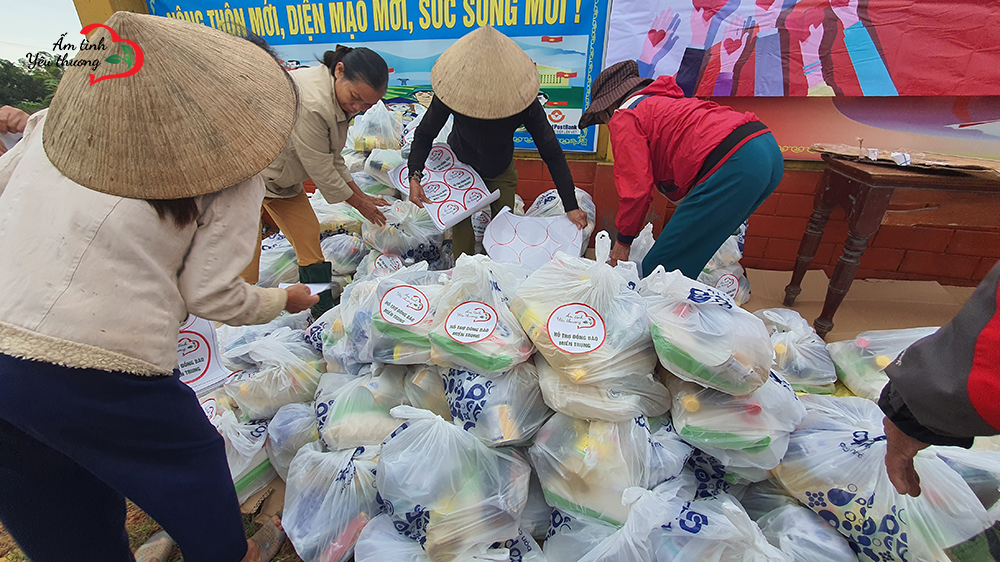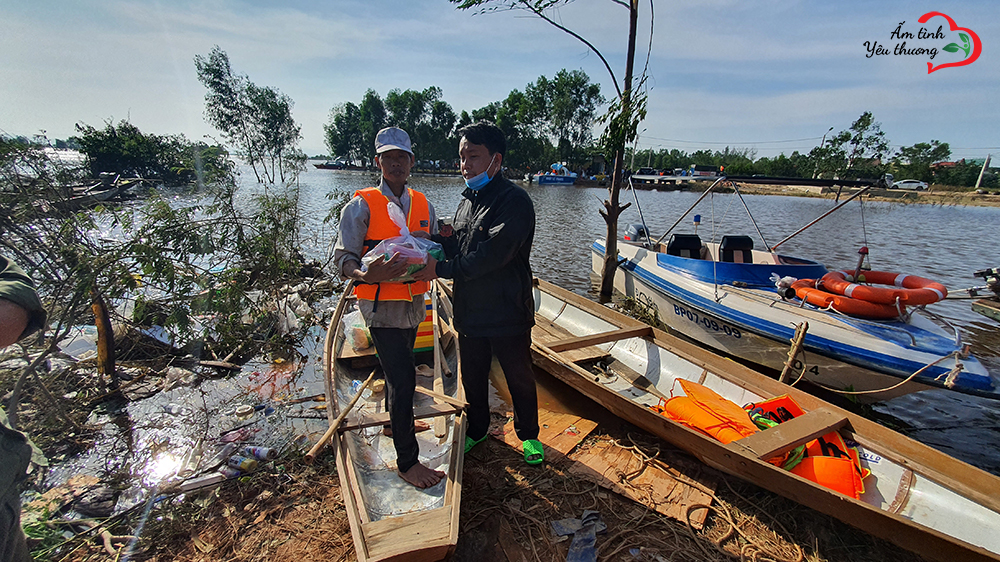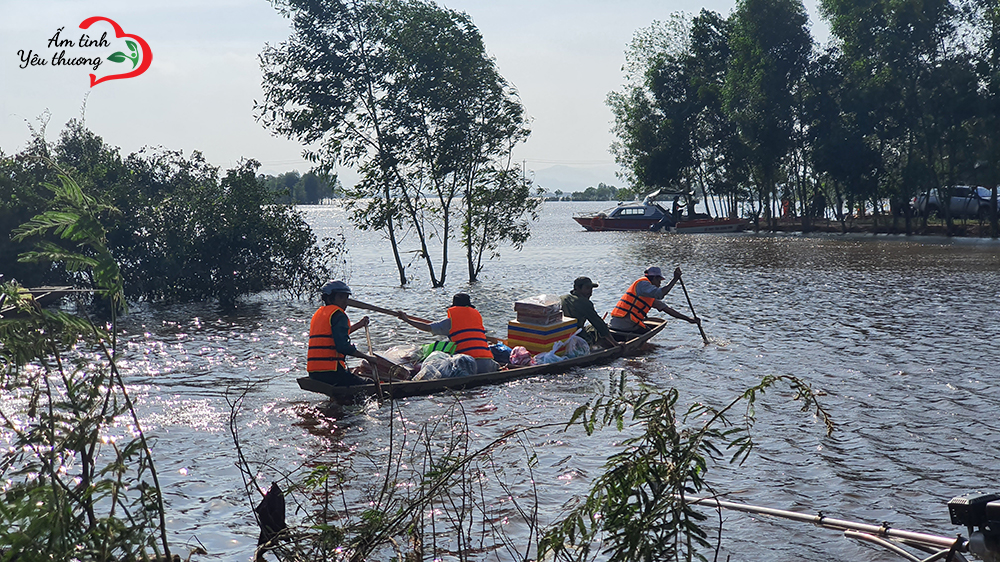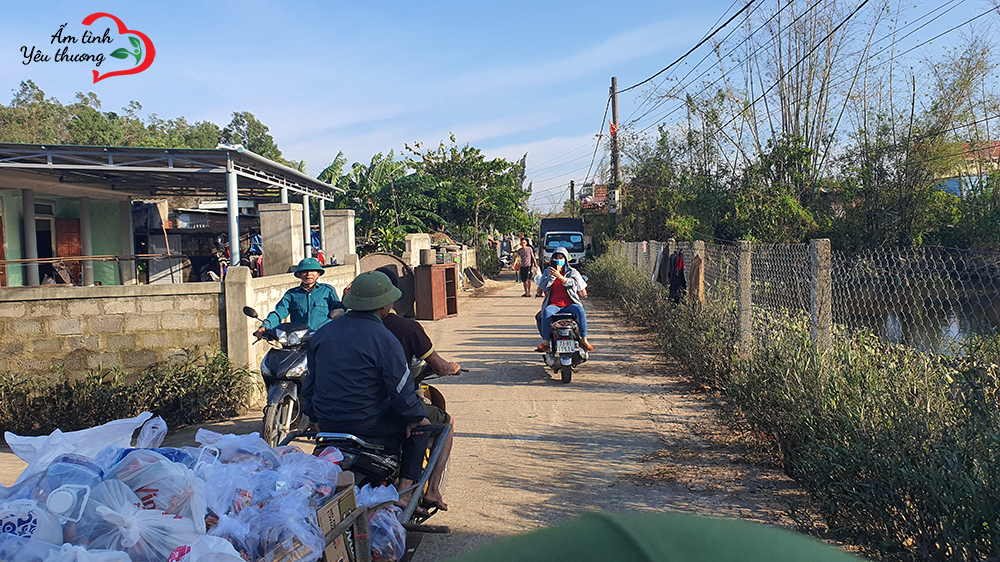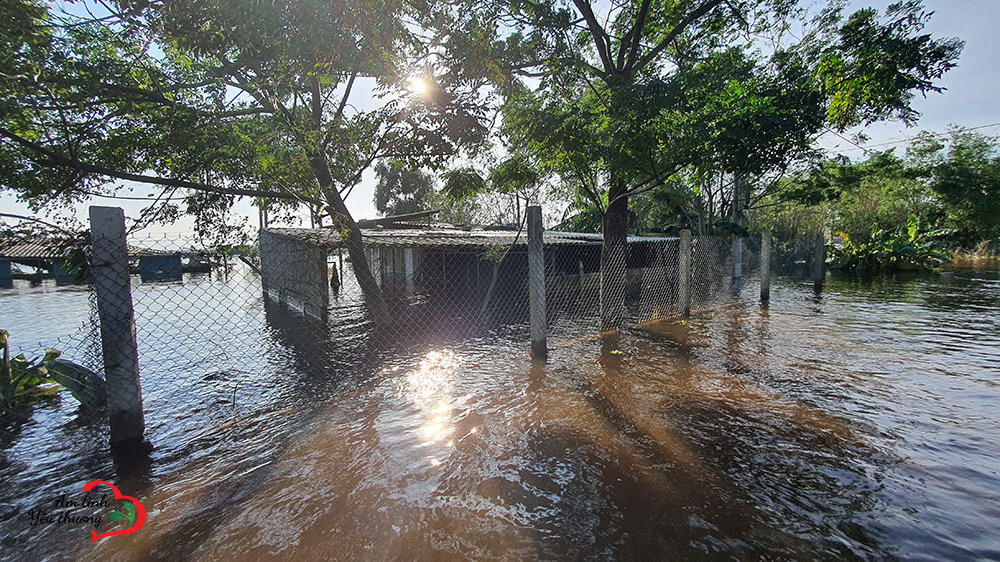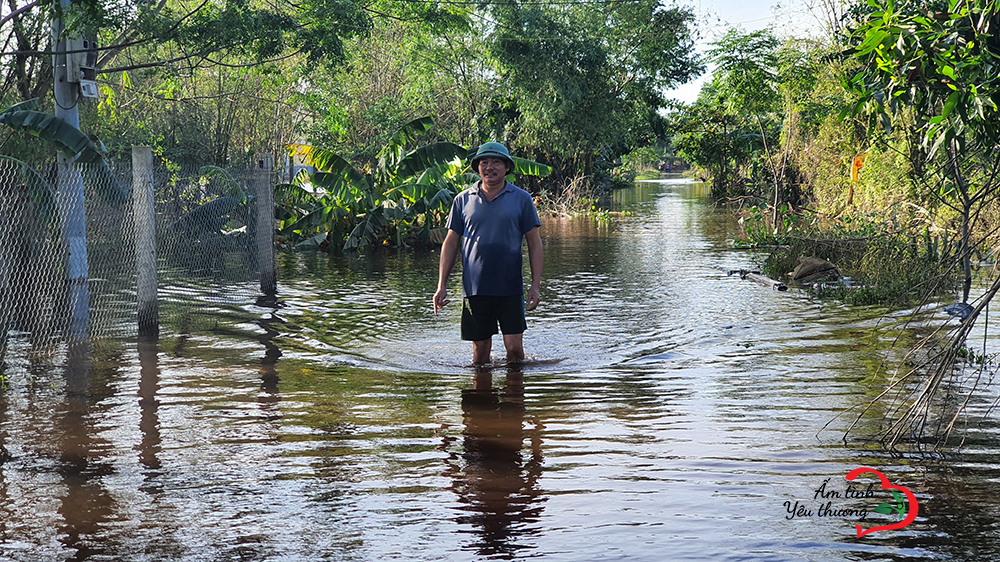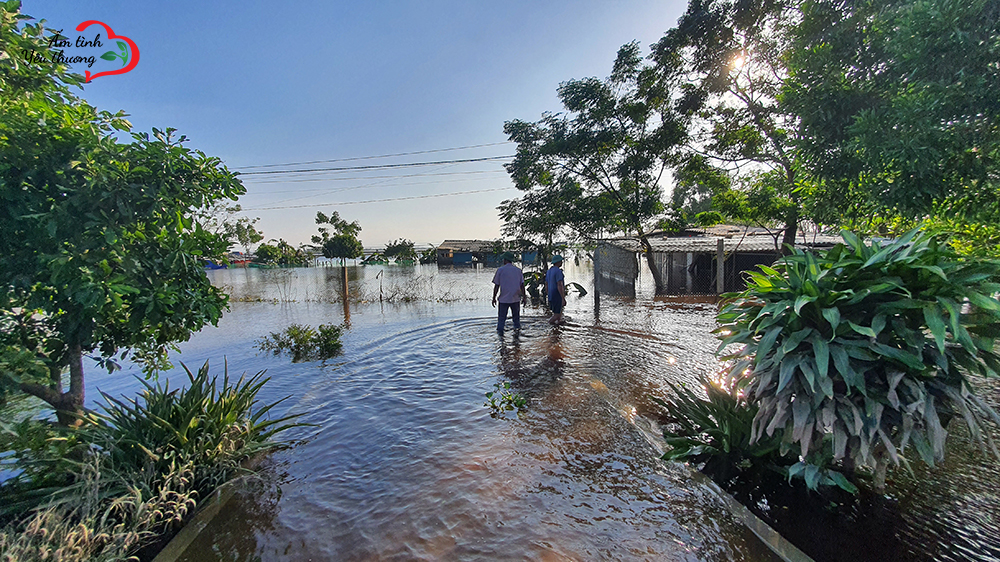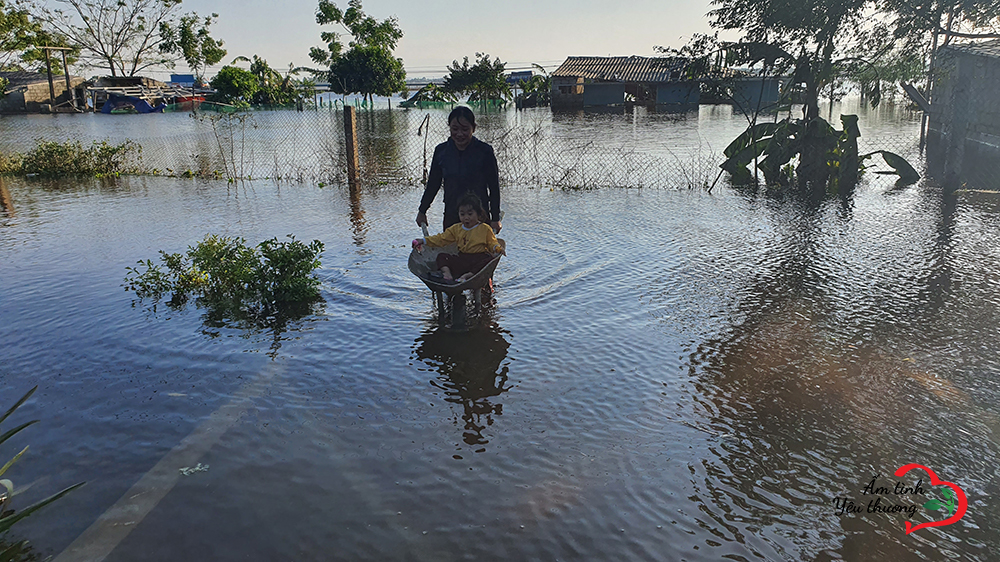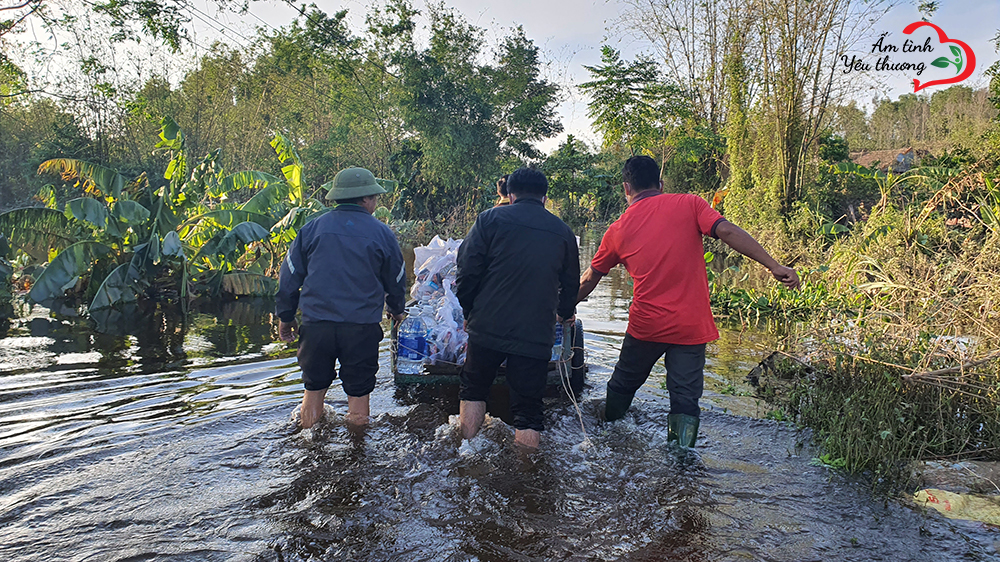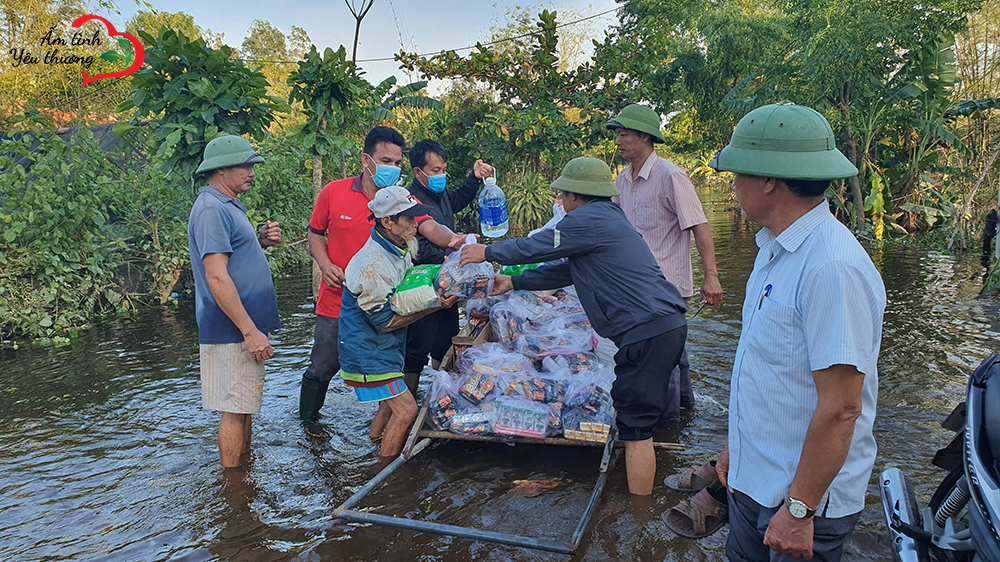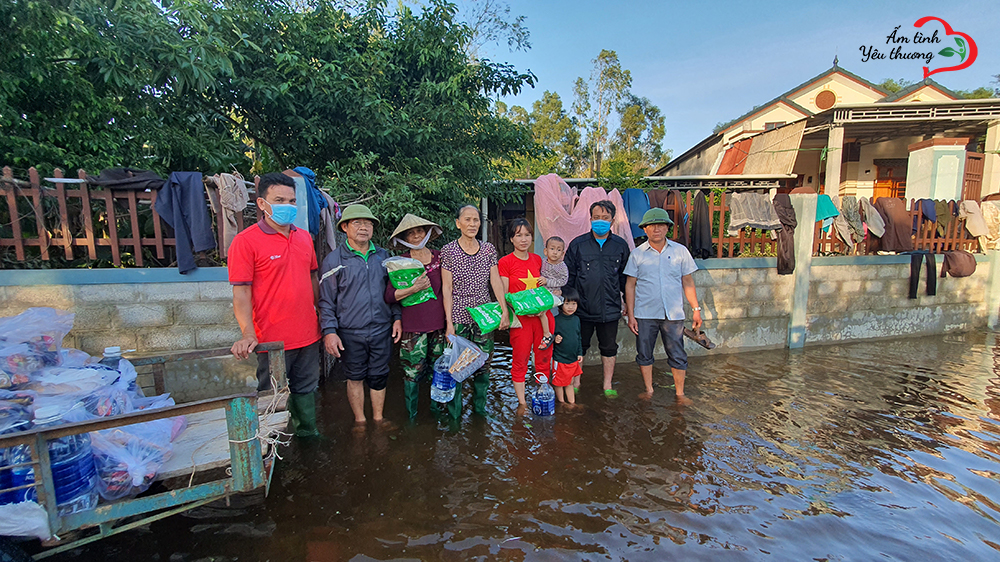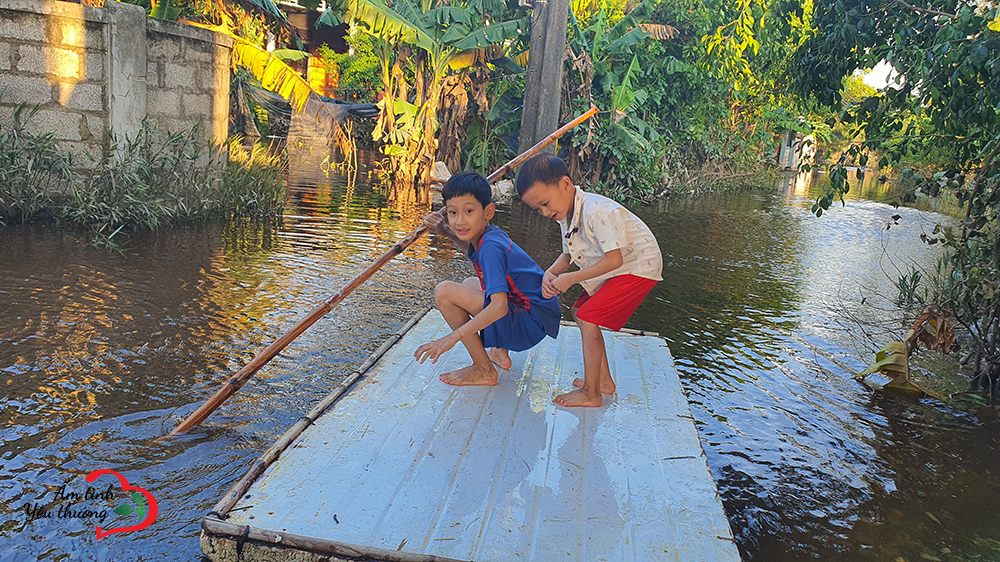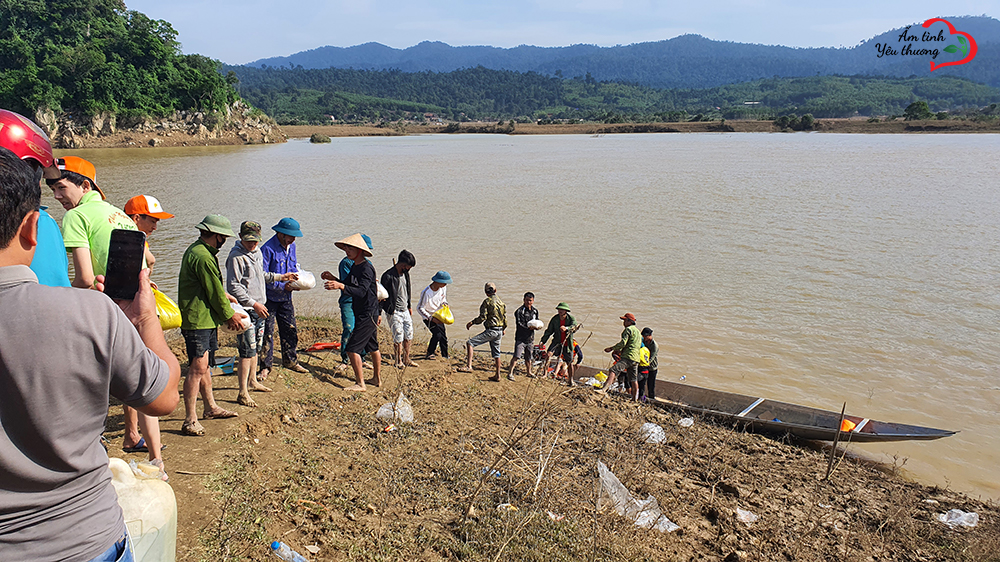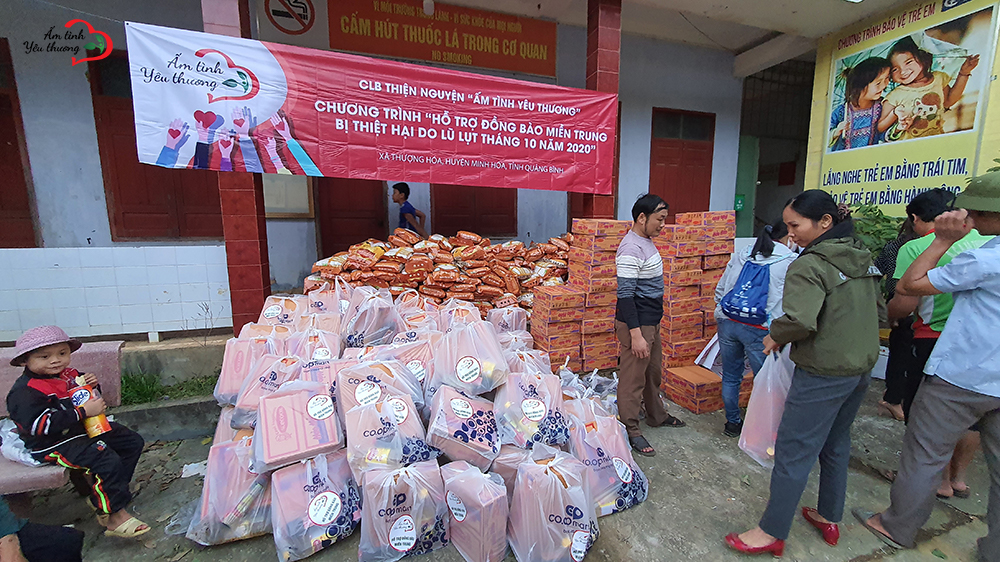 The support is very necessary for people to motivate them, help them overcome their current hardships, and also help them stabilize their lives after natural disasters. During the past 2 weeks, the whole country has been heading to the Central region, where thousands of people have been living in the scenery of heaven and earth. No one tells anyone, a lot of people organize their own donations, or donate a little bit of their own, even directly into the endangered area. Natural disasters are inevitable, but by human love, we can minimize the pain in accordance with the spirit of "good leaves protect torn leaves" of the nation.
The club would like to thank the following people for their contributions and sharing from this relief trip so that the club can provide relief and help many people and many families in distress.
Charity Club Warm With Love.