INFRASTRUCTURE PROJECTS HAVE CONTRIBUTED FOR THE CHANGES OF THE EAST SAIGON AREA
24/02/2020
In the past few years, the East Saigon area has been constantly transforming by a series of transport infrastructure projects that have changed the appearance of this place.
Infrastructure development in the Eastern area
To concretize the idea of ​​turning East Saigon area (including District 2, District 9 and Thu Duc District) into an innovative urban area, in recent years, Ho Chi Minh City has promoted a series of important transport infrastructure projects.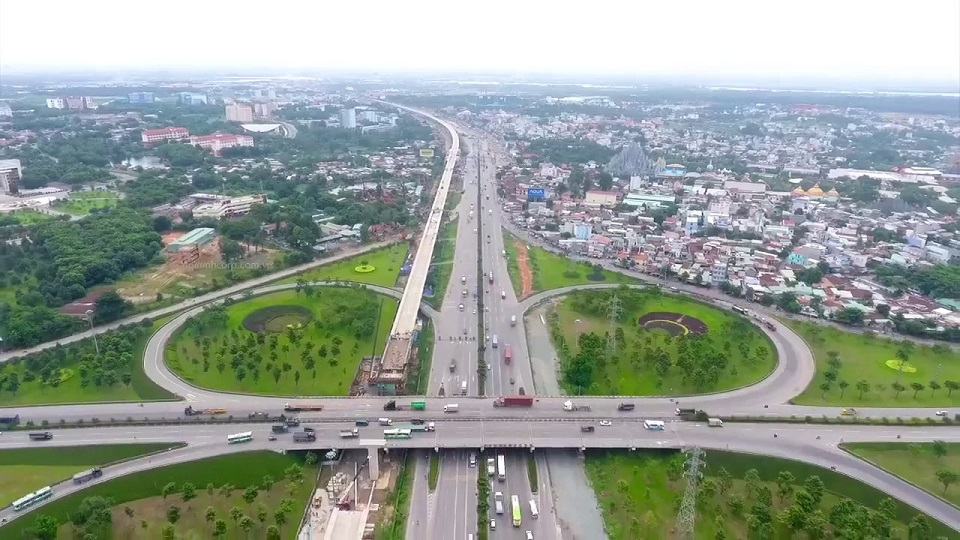 Ho Chi Minh City is investing in the Eastern area a huge financial source to develop the transport interchange infrastructure
In addition to small and medium-sized traffic infrastructure projects, other infrastructure projects that have changed the appearance of the Eastern area have come into operation such as Mai Chi Tho Boulevard, Saigon River Tunnel (Thu Thiem Underground Road Tunnel), Thu Thiem Bridge, Thu Thiem 2 Bridge, Saigon 2 Bridge, Pham Van Dong Street, Ho Chi Minh City – Long Thanh – Dau Giay Expressway, Ring Road No. 2 (from Phu Huu Bridge to Hanoi highway, Binh Thai intersection to Pham Van Dong street); Thoi Dai Bridge Crossing Over Diamond Island, My Thuy intersection…
Traffic infrastructure projects are built to ease traffic congestion, thereby reducing traffic jams at many intersections, shortening distances and helping connect the East with surrounding areas, opening up the outstanding development for economy and society of the whole East.
Traffic construction projects will be implemented in 2020
The Ho Chi Minh City's Management Board of Traffic Construction Projects said that in 2020, it will start building 27 new traffic projects, upgrading and expanding a series of bridges and roads in order to help the transports move more smoothly. Among those projects, there are key projects belonging to the East as: My Thuy 3 Bridge construction project and Dong Van Cong road expansion project (District 2) will be implemented at the end of February 2020. My Thuy 3 Bridge project is located between My Thuy 1 and My Thuy 2 Bridge on Dong Van Cong Street, with a length of 75 m, width for 6 lanes, and access road to the bridge is 250 m long.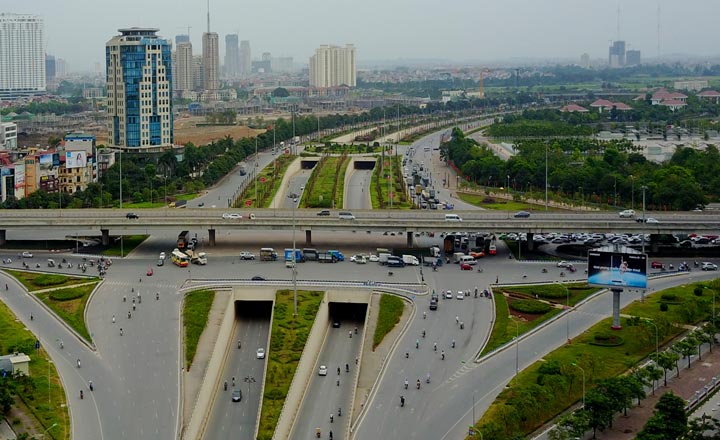 District 2 real estate benefits from the development of infrastructure
At the same time, it is to build a left turnover bridge from Cat Lai to Phu My Bridge with a length of 725 meters with two lanes and construction of Ky Ha 4 Bridge on the right branch from Phu My Bridge to Cat Lai with four lanes.
In addition, the project to expand Dong Van Cong road from the Giong Ong To bridge to My Thuy roundabout, 2.8 km long, is also expected to be deployed in 2020. When the expansion is completed, the 60-meter-long Dong Van Cong Street will consist of 10 lanes of cars and 2 lanes of motorbike. As planned, the project will be completed after 9 months of construction.
Especially, about 3 km from the My Thuy underground tunnel, the project worth 7,000 billion VND, which is also preparing to start construction, is Cat Lai Bridge. Reportedly, the Prime Minister agreed to assign the People's Committee of Dong Nai Province to implement the Cat Lai Bridge project linking Dong Nai and Ho Chi Minh City.
Recently, on February 17th, Ho Chi Minh City Urban Railway Project Management Board announced that it had successfully connected two bidding packages to clear the entire metro line No. 1 (Ben Thanh – Suoi Tien) of 19.7 km long. As planned, in the third quarter of 2020, the elevated section from Binh Thai to Long Binh Depot (District 9 and Binh Duong province) will be tested. If nothing changes, it is expected that by the end of 2021, the whole route will be put into operation.
The Metro line No. 1 project is currently 71% complete and is expected to test run in the third quarter of 2020.
Experts say that dozens of transport infrastructure projects, which have been and are being implemented, have created an impetus to boost the real estate in the East even hotter. The highlight of the Eastern real estate is District 2 with the orientation to become a new financial center of Ho Chi Minh City. District 2 converges many favorable factors such as synchronous development of transport infrastructure, adjacent to many large and small rivers, peaceful green landscape and convenient connection with central areas.
With the strong development of transport and social infrastructure, the East Ho Chi Minh City in general and District 2 in particular are becoming the focus of the Ho Chi Minh City Real Estate Market with a series of projects attracting investors.
SCC