"ẤM TÌNH YÊU THƯƠNG – WARM WITH LOVE" VOLUNTEER CLUB GIVE FREE 509 PORTIONS (INCLUDING RICE SOUP AND FRESH MILK) FOR PATIENTS AT CHILDREN'S HOSPITAL 1
30/12/2019
At 9:30 am on December 27th, 2019, the "Warm with Love" volunteer club organized the "BÁT CHÁO NGHĨA TÌNH – PHASE 1" at Children's Hospital 1 (HCMC).
The volunteer club presented 509 portions of rice soup with meat and TH True Milk (8 bottles x 180ml/ each) to sick children, worth 45,387,000 VND (in words: Forty-five million three hundred and eighty seven thousand Dong).
The club would like to thank the Social Work Department of Children's Hospital 1 for providing favorable conditions and giving a hand for helping miserable patients to have a little warmer and hope. Thanks also to TH True MILK for giving us a special price.
Here are some pictures of the event "Bát Cháo Nghĩa Tình – phase 1" at Children's Hospital 1: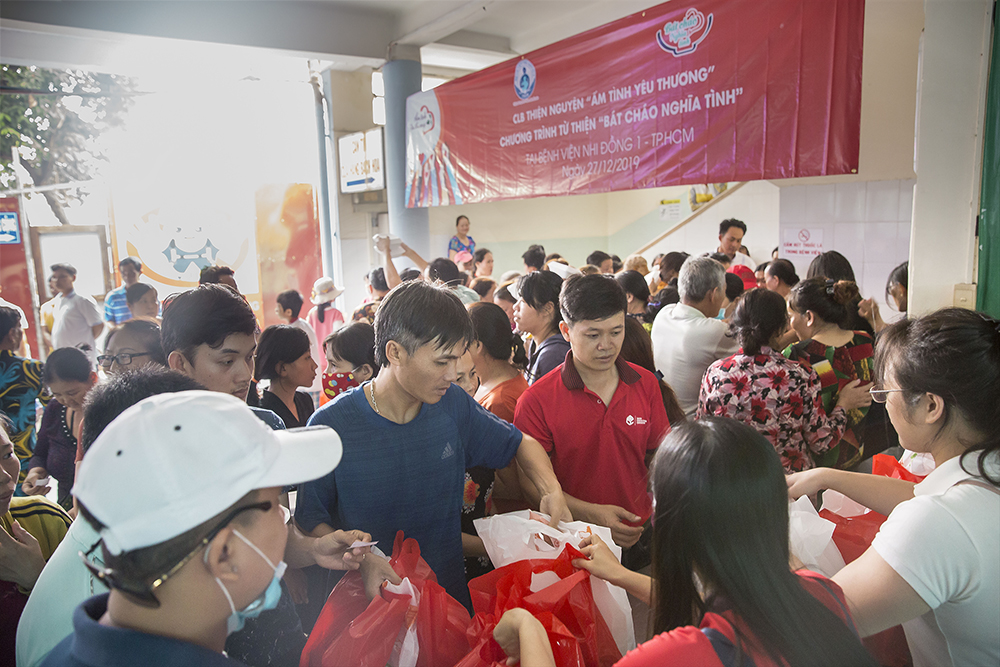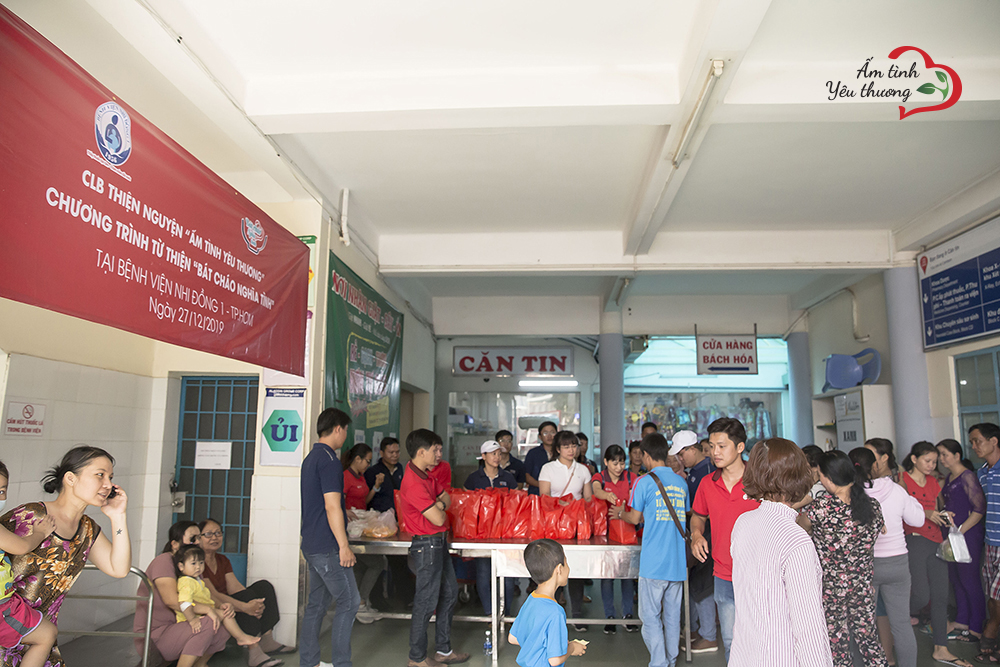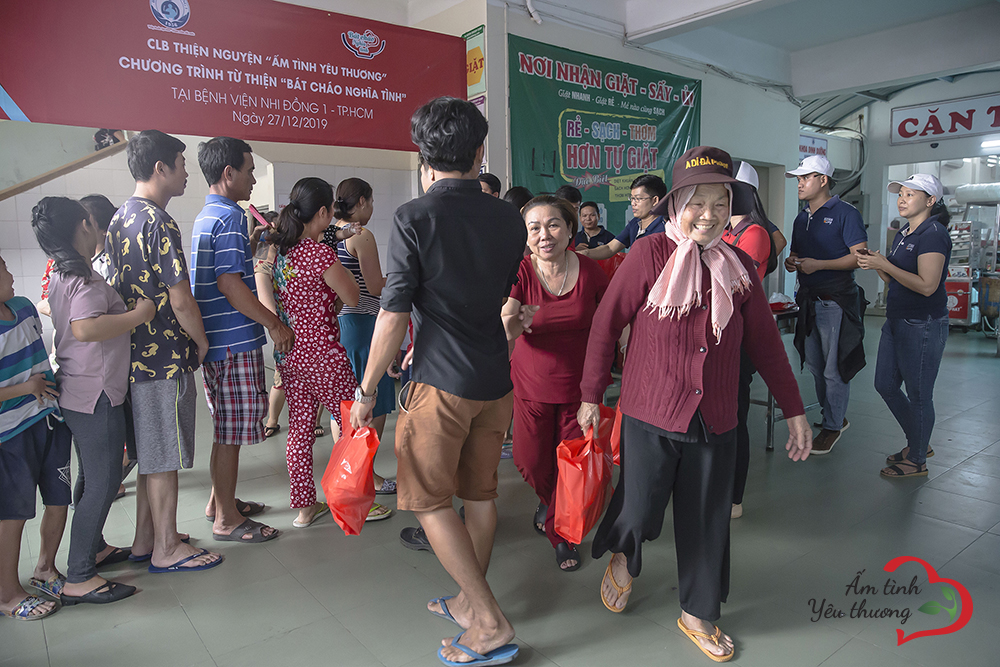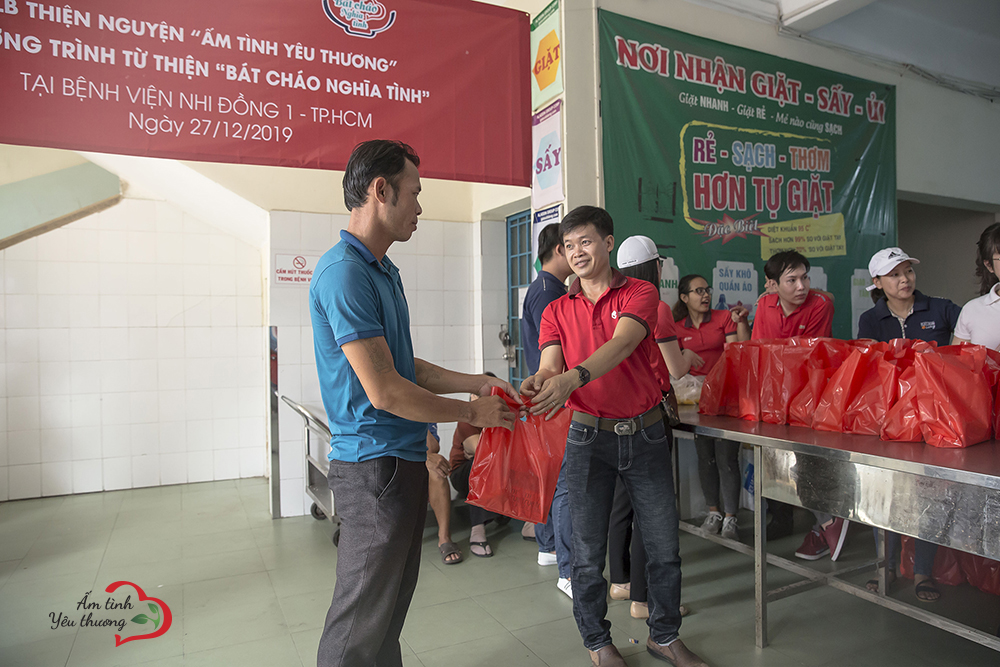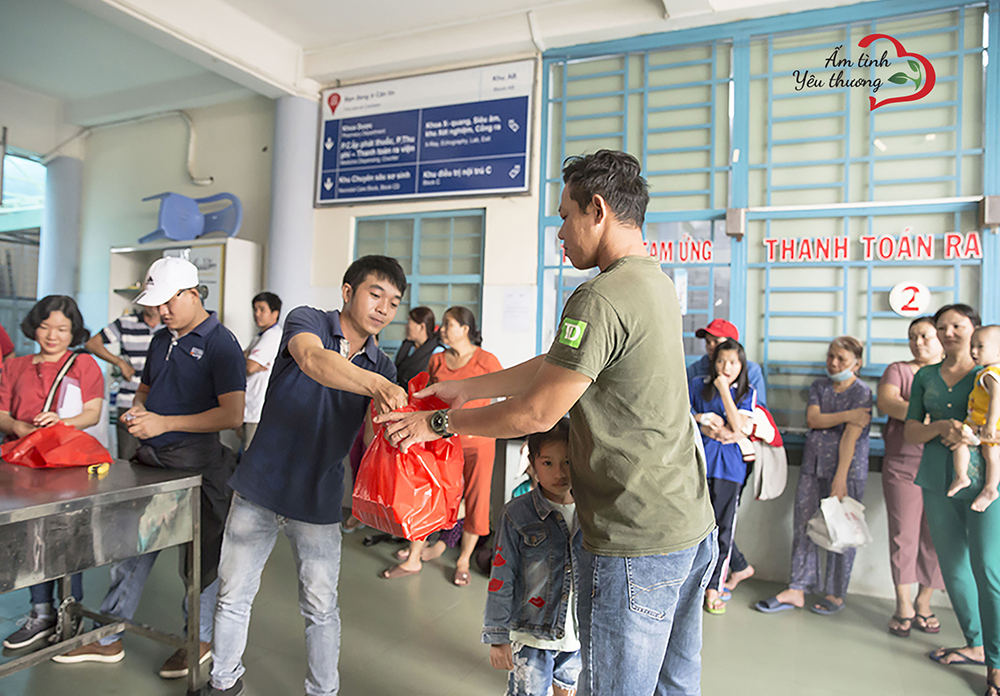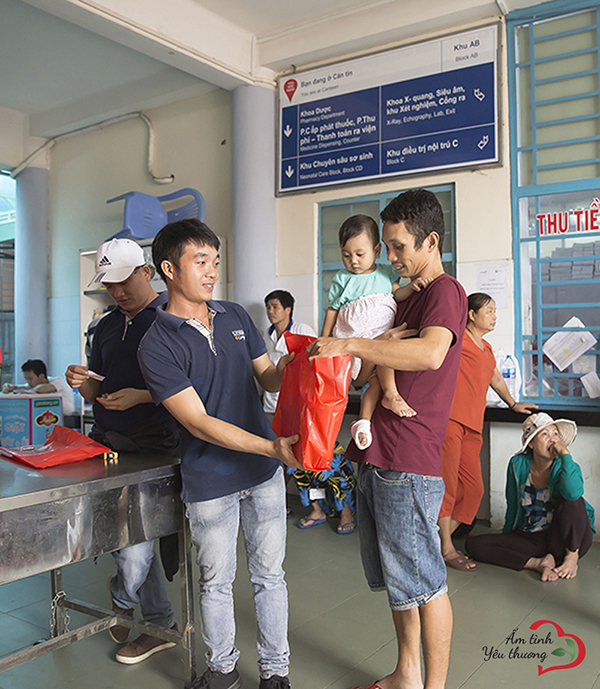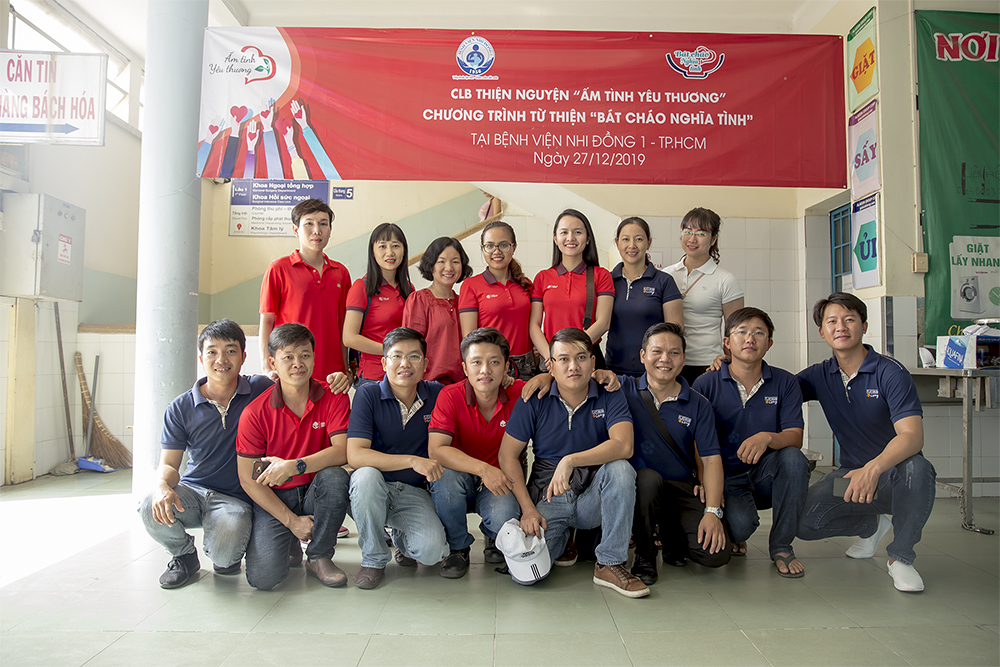 With the aim of spreading love, sympathizing and giving help to unfortunate people, The "WARM WITH LOVE" club will hold more and more meaningful activities at different hospitals next time. So that, the volunteer club need your support and sponsor. Together, we can make a big positive impact in human-being.
All donations to the volunteer club, please send to:
Beneficiary: CLB thien nguyen Am tinh yeu thuong
Account number: 059 7040 7878 7878
Bank: HDBank – East Sai Gòn Branch
Sincerely thanks.
With its core spirit of sharing love, from established on June 28th 2019, the volunteer club "Warm with love" has carried out a number of charitable activities such as scholarship for poor students, financial supporting for victims of Agent Orange, people suffering from natural disasters, needy household, constructing bridges, school's fundamental facilities in remote rural areas…
"ẤM TÌNH YÊU THƯƠNG – WARM WITH LOVE" VOLUNTEER CLUB